Profile

Wild as the Wind
Wild as the Wind is Love...
Free Account
Created on 2011-04-06 23:25:19 (#734597), last updated 2013-12-17 (196 weeks ago)
23,321 comments received, 11,413 comments posted
82 Journal Entries, 14 Tags, 1 Memory, 108 Icons

About

Mini Bio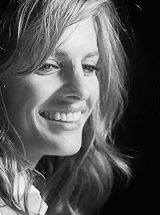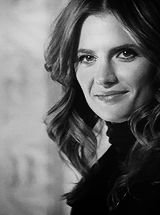 ( KATE BECKETT | CASTLE )

&nbsp

&nbsp

&nbsp

&nbsp

Kate is a homicide detective with the NYPD. Kate is a no-nonsense, cynical, and hard-working, but she has the capacity for great empathy and love underneath her tough exterior. She's intelligent, but she can sometimes become so focused on a case that she comes off as aloof or hostile. She hates feeling vulnerable, which is why she avoids talking about her mother's murder, and her as yet unsuccessful investigation of the murder. She wears her mother's wedding ring on a chain around her neck 'for the life she lost' and her father's watch 'for the life she saved'. Her father has struggled with alcohol addiction, and Kate has helped him through it.

Kate is beautiful, inside and out, but she is not without flaws. She tends to keep her friendships and relationships at a superficial level. Although she deeply and genuinely cares for her friends and family, she keeps them at arm's length. It goes beyond mere independence. The loss of her mother scarred her, and after that, she has made an effort not to get close to anyone. Her romantic relationships are few and far between, and tend to end when it gets too serious.


This is a role play journal for Detective Kate Beckett, from TV's Castle

People
[View Entries]

Communities
[View entries]

Member Of (11):
bakerstreet
,
bambozooling
,
cogitating
,
doublestars
,
genjoint
,
gubette_fic
,
musemostwanted
,
since1969
,
since1969_logs
,
theparlour
,
welcome_to_au

Subscriptions (16):
bakerstreet
,
bambozooled
,
bambozooling
,
cogitating
,
doublestars
,
genessia
,
gubette_fic
,
musemostwanted
,
paradisa
,
paradisabeyond
,
paradisalogs
,
paradisaooc
,
since1969
,
since1969_logs
,
theparlour
,
welcome_to_au

Administrator Of (2):

Feeds
[View Entries]

Subscriptions (0)

Linking
To link to this user, copy this code:
On Dreamwidth:
Elsewhere: